A CONFERENCE IN KONA, HAWAII
DOLPHIN AND ET CIVILIZATIONS
JUNE 10, 11, 12, 2005
This exciting Conference is a First!
Be one of the Pioneers attending this special gathering of
Galactic Voyagers and Visionaries
As humanity prepares to initiate contact with people living in civilizations beyond Earth, the dolphins impart knowledge and provide examples of living cooperatively and successfully in shared space. The wisdom of the dolphins, including the significance of their tones and frequencies in relation to our changing DNA, and our spiritual connections to non-local reality, will be disclosed at this Conference for the first time. This new information is coming through now. We will learn about ET visitors, their civilizations, cultural philosophies, spirituality, spatial reality, landscapes, anthropology, history, health, schools of higher learning, physics, science, medicine, art, intergalactic travel, telepathy and time shifts with the differing values in the composition of diverse planes of existence.
The Dolphin and ET Civilizations Conference will examine our relationship to ETs and their presence on Earth, including the seventy percent of our planet that is under water. Who lives there? Our ET friends are in our skies and in our oceans. Hear from the experts about their contacts with the Pleiadians, Sirians, Arcturians, Orions, Andromedans, Dolphins, Whales and more.
In this interdisciplinary setting, we will present academic scholars, researchers, professionals, practitioners and students in the field of Human-ET and Dolphin communication, who's lives have been changed by contacts with these highly evolved beings and who now share their experiences with us.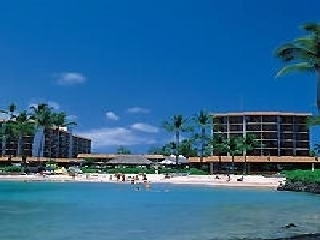 This Conference takes place at the King Kamehameha's Kona Beach Hotel in the warm tropics of the Big Island of Hawaii, where the gentle ocean breeze brings the heady scent of Plumeria and Gardenias, and where the calm aqua waters stretch endlessly to the horizon. Come to this enchanted place where ocean and sky meet lava beaches and romantic dreams merge with extraordinary realities.

Join us June 10 - 12, 2005 for the Dolphin and ET Civilization Conference,
and a trip into higher consciousness and advanced Galactic wisdom.
This Conference is hosted by Joan Ocean, Jean-Luc Bozzoli and the Dolphin Connection.
*For those attending the Dolphin & ET Civilizations Conference we are offering a special package price for both this event and the week-long Post-Conference ET Contact Seminar at Sky Island Ranch. Contact us for details.
Leadership, culture and knowledge: Enter the Hawaiian Gateway to
sustainable living with interplanetary civilizations
---
RETURN TO INDEX